Your finance well arranged in one application
New Internet banking has been specifically adapted for needs of entrepreneurs and businesses. Modern design with intuitive navigation enables you to have control over your finances anytime and anywhere. Thanks to literally one click switch between your business and personal banking you will have your finances even more under control.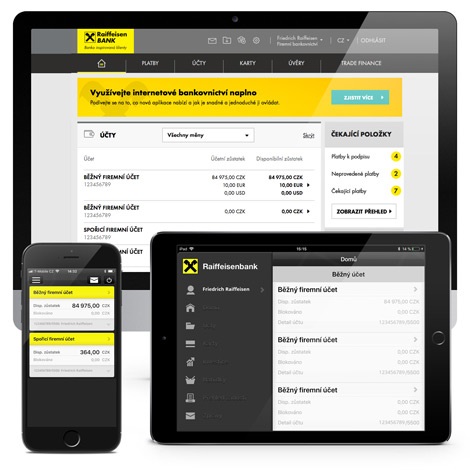 Homepage layout customized to your businesses
New homepage was designed in the way to meet the needs of entrepreneurs and businesses. Current status of all your products is clearly displayed on your homepage after logging in.
Improved transaction history
In the improved account transaction history, you may view all your payments and now take also advantage of our advanced search using keywords and filters. You will also get more comprehensive overview of your transactions thanks to table view.
Banking adjusted for your journeys
Design of the new Internet banking is adjusted to your PC, tablet or mobile phone. Therefore, you can easily use it wherever you are.